If you don't find a way to make money while you sleep, you'll work until you die (Warren Buffett).
"Golden Clone" is a business simulator presented to users in the form of a simulator of the real world in the period of the 16th-19th centuries. It developes by a professional team of developers, for whom the project is a favorite thing and an integral part of life. The result of the work is the successful development of the project for more than 15 years!
Uniqueness
- No heavy graphics here;
- No need to waste precious time and Internet traffic on downloading the application;
- No need to pay, participate absolutely free;
- Opportunity to create income for your clone - mountains of gold;
- No annoying ads;
- No need to be online all the time!
"How does it work, where does the investment for the maintenance of the project come from, who earns and how and what will they learn here?". Fair questions... Now, in order.
- All processes are copied from the real world, transferred to spreadsheets, simplified as much as possible and prepared for you in the form of an exciting virtual world economic simulator.
How do you like the idea of creating your own twins in the virtual world, which could completely obey you, and all their actions and deeds were monetized with gold?
Albert Einstein, Winston Churchill, Isaac Newton, Bill Gates - did not study well at school. Bill Gates graduated from college when he had already become a billionaire.
Jordan Belfort - That Wolf of Wall Street said: "I can take anyone, regardless of age, education level, and turn them into a world-class salesperson fairly quickly."
As you can see, practice is the great engine of development. We offer you an interesting practice without leaving your computer monitor.
- The real practice of economic interaction and communication - Behind the characters are successful businessmen and cozy housewives, politicians and philosophers, state employees and representatives of small businesses, the working class and free artists. Here they can be recognized in the guise of noble princes and modest artisans, bearded boyars and importunate merchants, city governors and impudent robbers, great emperors and pitiful farm laborers...
- This virtual world has no end, because it lives its own life and is developed by the users themselves (by their clones). In this world, there is even a State Duma where bills are discussed and adopted. The developers implement everything that is available to your imagination and does not contradict the law!

Every day the virtual space becomes more and more significant part of the global economy. Turnover and profitability of the World Wide Web hit possible and impossible records every year! Every day, the number of companies that consider it as an integral element of doing business is growing. Every day the number of Internet users is growing steadily!
We invite you to choose our team of professionals with 15 years of experience, reliable and confident in the future Internet project "Golden Clone". We invite you to join our successful community.
- This virtual world will teach you to be attentive and punctual, analyze and negotiate, think and calculate, save and achieve your goals.

- Here you look at many familiar things from a different angle.
- Lots of common themes. If desired, you will find new friends, business partners.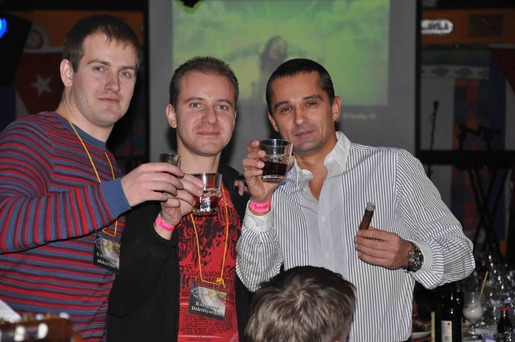 - Spend exactly as much time as you want yourself. All processes are automated as much as possible, except for the first levels of development, at which the system makes you feel like a worthless beginner in life. If you are already fed up with boring work and cloudy everyday life, then if you wish, you can quickly overcome the first levels.

- Here is a simulator for future traders and brokers. You can work out your trading strategies, try to influence market prices, create your own economic models.
Golden Clone encourages conscious entrepreneurial activity and successfully implement your own projects (read hundreds of reviews).
Resource extraction, trade, construction, politics and even crime can be played with this simulator. Salaries, bonuses, benefits, pensions - everything here is like in the real world. Virtual twins - clones, now they work for people!
The created simulator is recommended to absolutely every person, and not only to future businessmen and investors.
It took 15 years to create and develop the virtual world! Billions of transactions per day are processed by servers, calculating the actions of hundreds of thousands of clones...

This is such an unique world of Golden Clone. You are Welcome!
P.S.
Maybe in a year you will regret not starting today!
If you still have questions or got new ones - register, and you will find answers to them ...